The Nesta Veterinary Office is another facility in the Mazowsze region to have joined the LuxVet Group.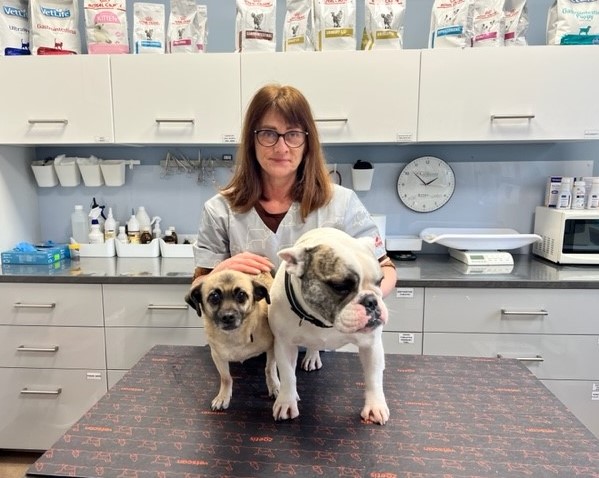 It is located in Grodzisk Mazowiecki at ul. Żwirki i Wigury 5. The facility was established in 1996 by Magdalena Pakuła, DVM, a graduate of the Warsaw University of Life Sciences. The team consists of 7 veterinary doctors, 4 veterinary technicians and 2 administrative assistants, and provides internal medicine, surgery, dentistry, geriatrics, dietetics and diagnostic imaging (ultrasound, X-ray) services 7 days a week. The facility also includes a laboratory – offering a wide array of tests for pets, a reception desk and a pet store.
The Nesta Veterinary Office has been working for years now with the Animal Control Service of the Grodzisk Poviat, helping homeless and neglected animals. It also helps to implement measures to control the population of homeless animals, primarily by popularizing sterilization and identification of pets.
-For our team, veterinary medicine is a lifelong passion and a calling. Health and safety of animals is our priority. Together, we make sure that our patients are given comprehensive care. We also support the activities of the Animal Control Service of the Grodzisk Poviat, offering love and care to homeless animals. Through our cooperation with the LuxVet Group, we will be able to achieve our professional goals even better. - said Magdalena Pakuła, the founder of Nesta.
The LuxVet Group will provide support in the area of administration and accounting, operations, procurement, HR and recruitment, IT support and marketing. The team will have access to the Group's training and knowledge exchange program and will receive private medical care.
***
About the LuxVet Group
The Group has been consolidating and developing the Polish veterinary sector through a flexible partnership business model based on respect for the past achievements of the entities being integrated. By working with doctors and owners of leading animal health institutions and building its first hospital for small animals in Poland, the LuxVet Group develops top quality veterinarian services and raises the standards of work in the veterinary sector across Poland.
The Group has secured capital support from three investment funds: Oaktree Capital Management as the majority shareholder (which is also a shareholder in UNAVETS Group, a similar veterinary platform in the Iberian Peninsula), Cornerstone Investment Management and INVL Baltic Sea Growth Fund.
www.grupaluxvet.pl